I found a YouTube which I think is more than interesting, it's actually quite useful. Makeup is quite important after all and it that goes wrong, it can make a disaster of the best of cosplays, or just trying to be Succubish on Halloween.
If you cannot see this video here on the Tale, please try this link.
Here is a screenshot of the completed makeup in all of the artistic wonderfulness, complete with a lovely wig and quite lovely horns too.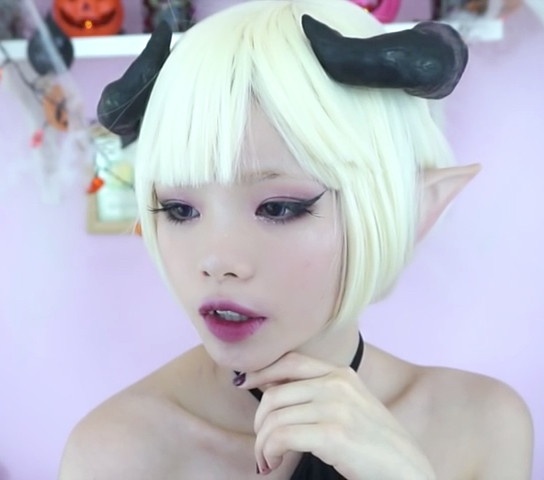 Doing makeup well is a challenge, an art, and being able to pull everything together, to create the illusion that completes one's look, is something to be noted well.
I think the only thing I do not like about this particular look are the fangs, but otherwise I think she has brought out a wonderfully seductive succubus.
Tera