Another of the, interestingly, many student films that pop up on YouTube regularly today on the Tale. There is no dialogue, really it is an art film more than anything else, but the setting and the music I found to be the most interesting thing of all.
If you cannot see this film here on the Tale, please try this link.
Here is a screenshot I pieced together with the title card and just about the best image of the succubus herself that I could manage.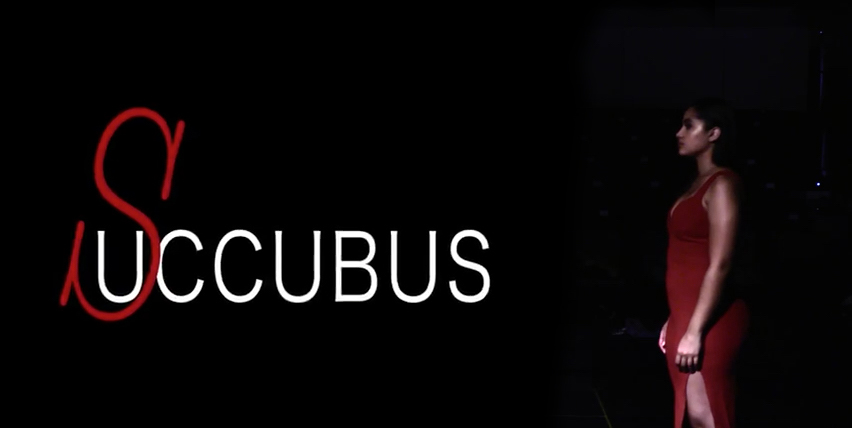 The story, in case YouTube removes the film, comes to a man sitting on a bench and looking up to see a woman dressed in red looking at him from afar. After a few moments, she turns and walks away, entering a building. He runs after her and finds her in a darkened room. Her form shifts from the red dress to being cloaked in black, then she offers her hand to him. He takes her offered hand, the two then are shown together for a moment and then the film ends.
The music in this film I found to be really some of the most enthralling music I have heard in such short films and sets a wonderfully haunting mood to the overall experience of the film which I enjoyed. It isn't a sexual film, there's an undercurrent of mystery and questioning, perhaps discovery. There's nothing to shatter that mood and I was pleasantly surprised. According to the information with the film that music is titled "Prologue" by Loreena McKennitt.
Simply a thoughtful work that I did enjoy…
Tera