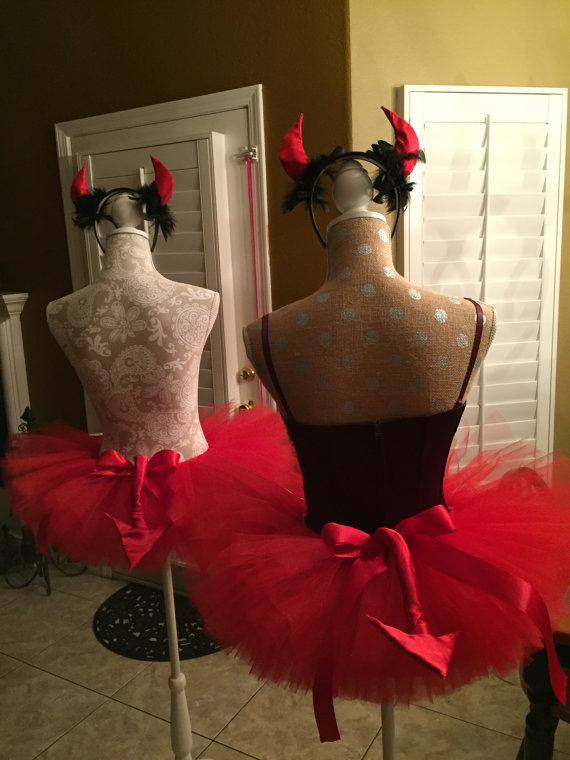 Sometimes when I browse through Etsy, I discover some rather interesting and well done costumes. There's something about them that has a little bit more than the mass produced disasters that I continually find myself falling over… and ranting over for that matter.
This is called the Sexy Devil Tutu Rave Costume and it comes with the horns, tutu and the cute tail seen in the image here. The ensemble was priced at $40 US and you can find the page on Etsy where I found this costume here.
This is the very first costume that I have ever linked to for one simple reason. I feel like a good deal of thought and care has gone into this creation and I do feel that should be noted.
The overall look makes me smile, there's a certain cuteness about it that I do adore as well. However, at least for me, i really feel that the tail is a shade too short and could do with being a bit longer. Perhaps at least a bit longer as to be below the actual tutu itself might make for a better look overall.
The horns are an interesting design choice which I think does work here and that's a refreshing change all things considered with how often they don't.
I'll give this three and a half out of five pitchforks.
A long tail is a sexy one…
Tera