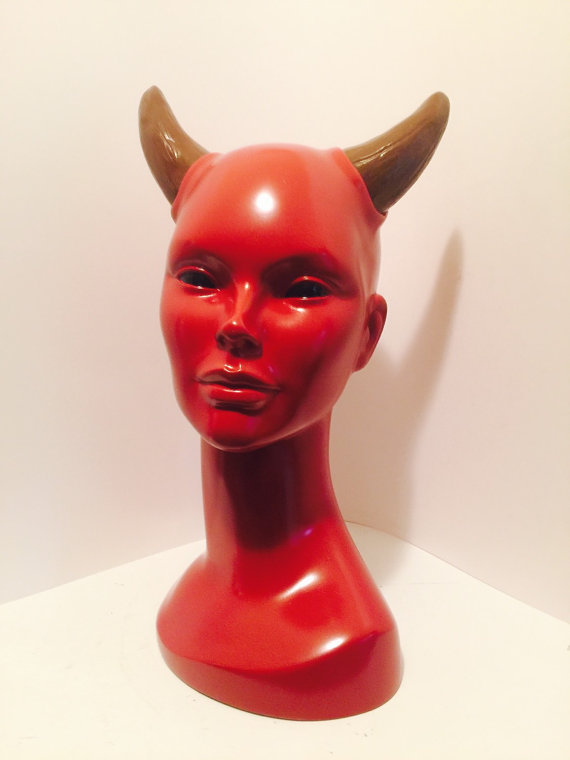 Some time ago I came across what I think is a rather unique piece of Succubus Sculpture. It's no longer available, but nonetheless, I did want to share my find nonetheless.
This Succubus Bust Sculpture is by an artist on Etsy calling themselves LaCreeperie. I found this art here, but this link likely isn't working any longer.
According to the original listing, the sculpture weighs about two pounds and stands a little under fourteen inches in height. The sculpture is created from urethane resin. The sculpture is hand made, hand painted and is one of a kind.
I think this is a striking piece of art, most of all from the expression that this sculpture has. It seems a mixture of seduction and a kind of royal presence that just works really well.
If I was to commission something like this, I'm not sure that the horns would be quite as large, being that I like smaller horns for the most part.
But here, in this overall look, I think they do work quite well…
Tera