There is a game in Japan called Artificial Girl 3 which can be best described as a "dating simulator". While I've not played it, nor do I really know all that much about it, I did find a YouTube of someone that had created a character for the game that looks very much like Morrigan Aensland.
If the video isn't playable on the Tale, please try this link:
https://www.youtube.com/watch?v=QY6pU-Nfb5Q
Here is an image of the avatar herself, as she appears in the video at one point: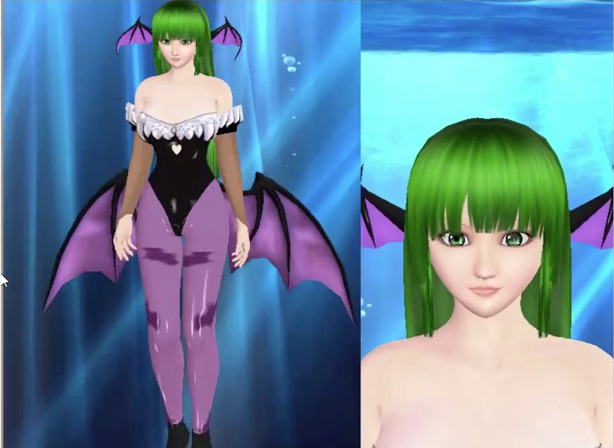 I've always been really impressed by the talent that so many video game players have in creating content, this being a good example of that.
The model really does look quite a lot like Morrigan, but in a more natural, "real" sort of way that I think works well. There's a sort of "cosplay" feel to her, perhaps as a means to surprise the player later on, and I do like that.
Again, I've not played the game, there is a link to the actual character file on the YouTube page for those that are interested…
Tera