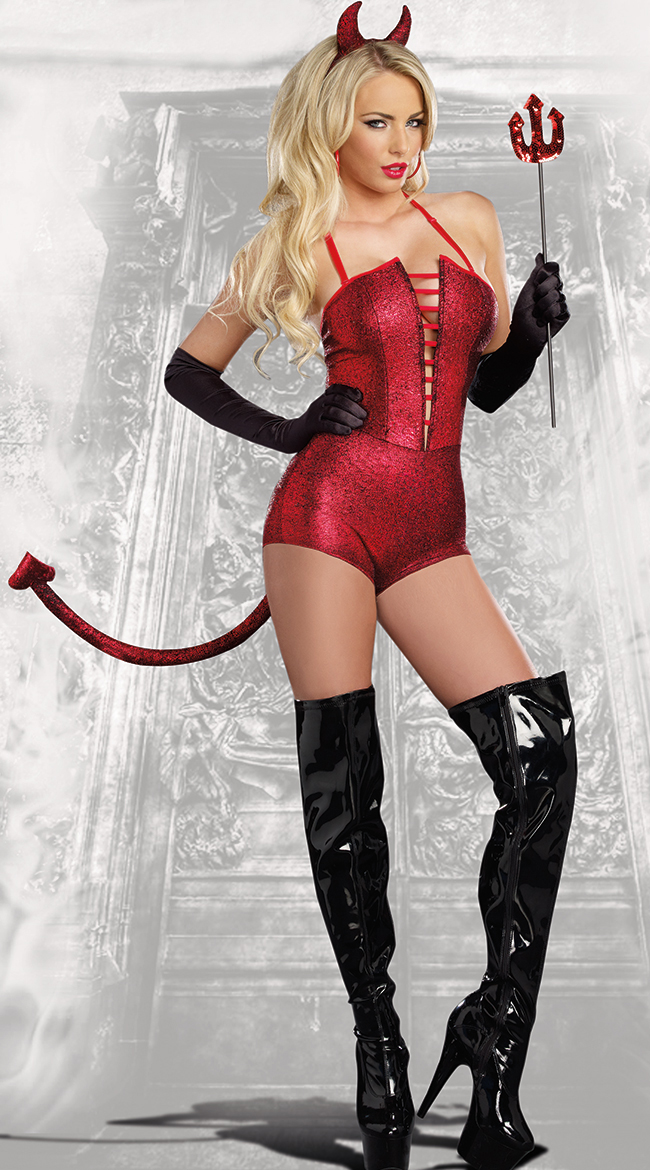 I wonder what possesses someone when they come up with names for costumes. Is it a need to be obvious? Blunt and to the point? Or is it simply that they threw darts at a board and looked to see what they hit? The sad thing is, in so many cases, the name they use doesn't quite fit the costume all that much.
This is called the Dirty Devil Costume and it comes the red stretch metallic dress, the horn headband and also a tail. The gloves, earrings and pitchfork are not included. The costume sells for $50 US.
However, adding the gloves, the pitchfork and the boots the model is wearing will raise the price of this costume to $143 US.
Well… I like the boots. I will admit that I am being a bit awful with that comment. I don't mind the horns, I do not like the pitchfork, The tail is so-so really as well. Compared to last week's costume, I like the pattern and look of this slightly better. But the style and cute of the costume does not work for me.
Perhaps adding a wrap-around skirt would make me like this more with some heels rather than boots…
As for the boots… I have a costume in mind for them.
I'll give this two out of five pitchforks.
Just average really, not a lot more than that.
Tera