I was looking through Etsy again and I came across something that I thought was really well done. It isn't just that the idea is a good one, or that how it is presented really works well. It's mainly in how what has been drawn by many artists a cosplayer can bring to life.
Morrigan Aensland in a bikini…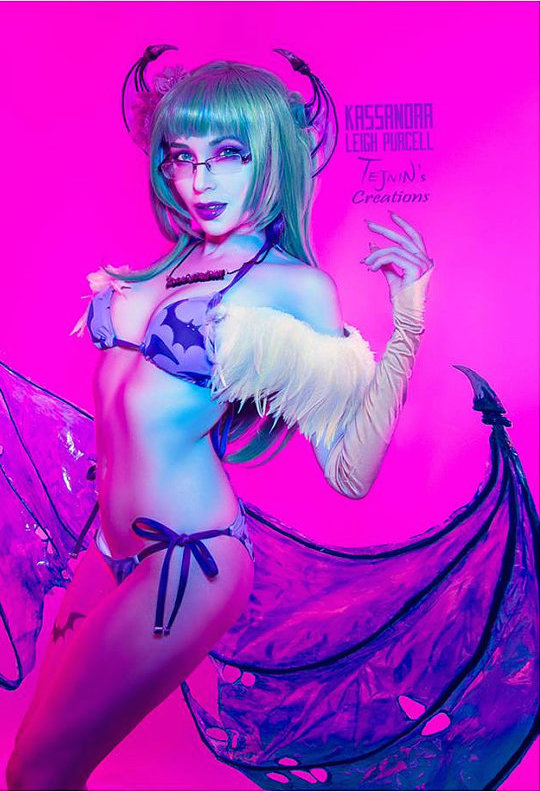 The model is Kassandra Leigh and the bikini is made by Tejnins CosCreations, who's page on Etsy you can find here. This bikini creation can be found here on Etsy where it can be purchased for $70 US plus shipping charges.
I really like this design very much. It's just such a lovely look and style. Side-tie bikinis are some of my favourite swimwear as well. I think this would look wonderful paired up with a wrap-around skirt in the same pattern… possibly with a nice pair of heels…
Something to think about really… Though I still would need to find a pair of Morrigan headwings to go with this and the wig as well…
It might be a little too thin for Halloween… or it might be quite hot… But that's… another story…
Tera