I was looking through Vimeo the other day and came across a short film called Life after Beth which is, at least to me, really amusing and so over the top awkward that I couldn't help but laugh through most of the film. It's quite short, just over seven minutes and while it is awkward at times, I thought it was well done for the most part.
If you cannot see this short film on the Tale, please try this link:
The synopsis of the film describes the film as:
As Landon sets up the perfect dinner to win back his ex-girlfriend, he is visited by a mysterious woman named Ofelia who claims to be a "hunter".
The succubus of this film is Beth, Landon's girlfriend and really she has a somewhat limited role in the film overall. She does appear, things get quite odd and uncomfortable for Landon and then he finds out that he's been with a succubus for the past two years.
That's vague I know, but really to say a lot more spoils the film and I don't really want to. Suffice it to say that overall I thought the acting was quite good, the effects were neat and the story overall had a lot going for it. Beth, when she finally shows she is a succubus, isn't quite what you might expect her to be.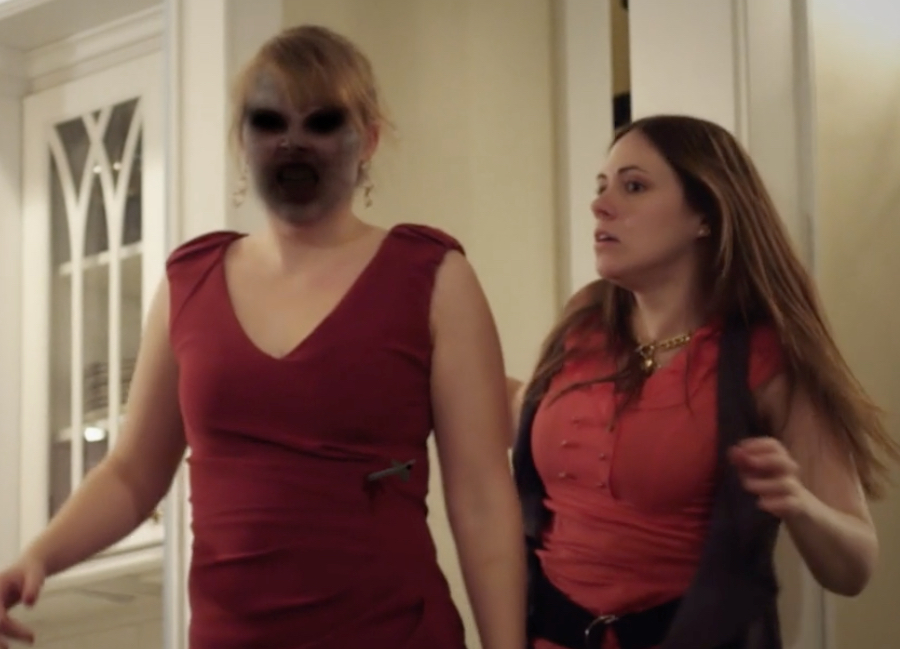 As such, one would expect that Beth is really quite evil, though overall in the film that's not really clear until she and Ofelia the hunter, confront each other while Landon scrambles for his life. I realize that Beth really isn't the point of the story, it actually is the relationship between Landon and Ofelia that matters more and it does carry the film well.
I liked the story, the characters and, as a whole, the entire work fit together well. It isn't what I expected from the synopsis however, but leaving some things unsaid, at least in this case, helps overall.
I'll give this film three and a half out of five pitchforks.
The awkwardness, more than anything else, made me laugh and in doing so I think it made the story and film better.
Tera