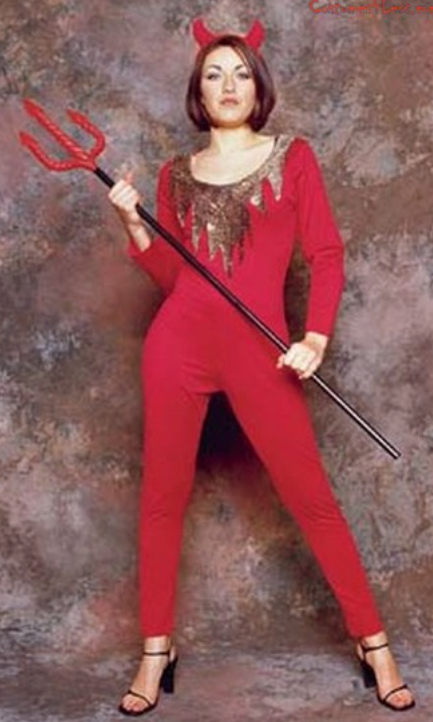 Once again I have found a costume where the model's expression more than gives a clue that it is not the best one they've encountered… Not that the first look at the costume wouldn't have given you that clue and more…
This is called the Devil Lady Costume and it comes with… well actually the description only says that the costume is lycra and nothing more… other than it sells normally for $65 US, but it's on sale for $34.
I'm going to assume that the costume comes with the horns and not the pitchfork, though really whether they do or not really doesn't make any difference to the tackiness of this mess.
It's about as unflatteringly ugly as anything I've found this year in costumes and that's saying something. On top of that the model really isn't selling this well considering her expression and pose.
No real way to improve it, wouldn't consider wearing it, and I hope never to see this in person… ever.
We end another year of costumes with a zero…
We can hope that the coming year will average above a one…
Tera