A YouTube this week of a Morrigan Aensland figurine that I haven't seen before to be honest and one that I think really "displays" her in a way that I think is a bit painful to look at…
And if you cannot see the video here on the Tale, please try this link.
And here is an image of the figurine, which I think shows well why I think the pose is a bit… painful.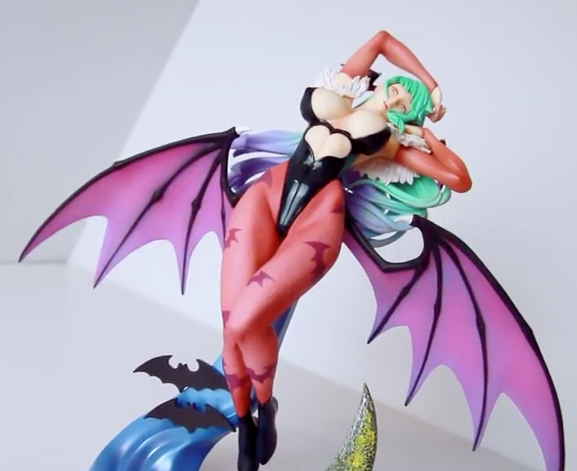 I don't have this figurine in my wiki and I don't recall ever seeing this one in my wanderings of the web looking for Succubus figurines. So, if anyone can tell me more, I would appreciate it!
Tera