I do like finding videos that focus on Lilith Aensland, mainly because her big Sister Morrigan gets all of the attention after all. I especially like when I happen to see an image of Lilith that just makes me smile…
And if you can't see this video here on the Tale, try this link:
https://www.youtube.com/watch?v=aGNItaSlUiA
And, the cute image that I found in this video that I just adore…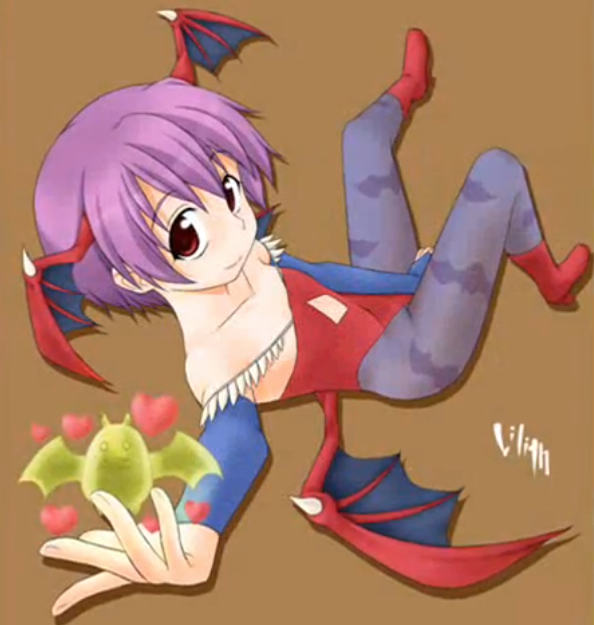 Lilith is just too cute in this art honestly… I especially like the little bat she's creating with her powers that isn't at all like the sort of thing stat Morrigan creates as well. I would like to see a lot more of Lilith appearing, being fun, or a little bit silly in some way. Oh I know all about her story and so on, but… really… she's supposed to be different from Morrigan so… That really should appear more often in art of her.
Probably the one thing that bothers me about most art of Lilith is just how sad she looks a lot of the time at least compared to Morrigan that is… Should change really…
Tera