I've mentioned at several times that I really don't care for Succubi with hooves very much. Nonetheless, it is a trope of Succubi and some similar beings. I came across a YouTube of a pair of hoof boots that I thought were very well done. Then I understood why that was when I found where they were for sale and what they cost.
If you can't see the video here on the Tale, try this link:
https://www.youtube.com/watch?v=VPJeU3k_MUo
And here is an image of the boots in question: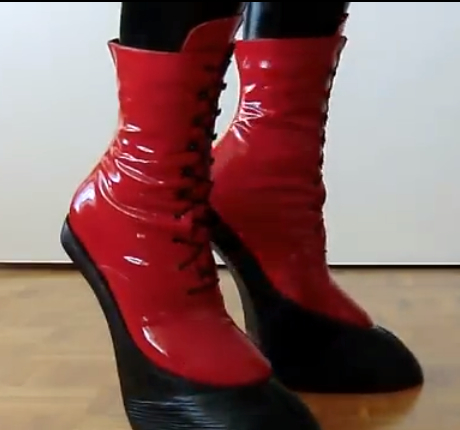 As an accessory for a costume, I think they are very well done and look really nice. However there is a slight problem which comes when you look here and see what they are selling for.
It's a little expensive for my tastes… I have nothing against the quality and obviously you get what you pay for. I'm not sure that I could justify the cost in this case…
Again, that's my particular view of things… Hooves and all…
Tera