I found a YouTube, a trailer really, of something that someone was putting together as a project. Now it does not seem to have an actual Succubus in the video, although the one that appears is described in the video as being an actress who has been hired to work as a Succubus in a haunted hayride… But honestly she makes a lovely Succubus by far…
In case you cannot see the video here on the Tale, try this link:
http://www.youtube.com/watch?v=N8RFKOag6xw
Here's a still of the Succubus herself… And I really like her very much… Even if she doesn't seem to have a tail…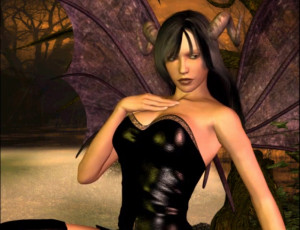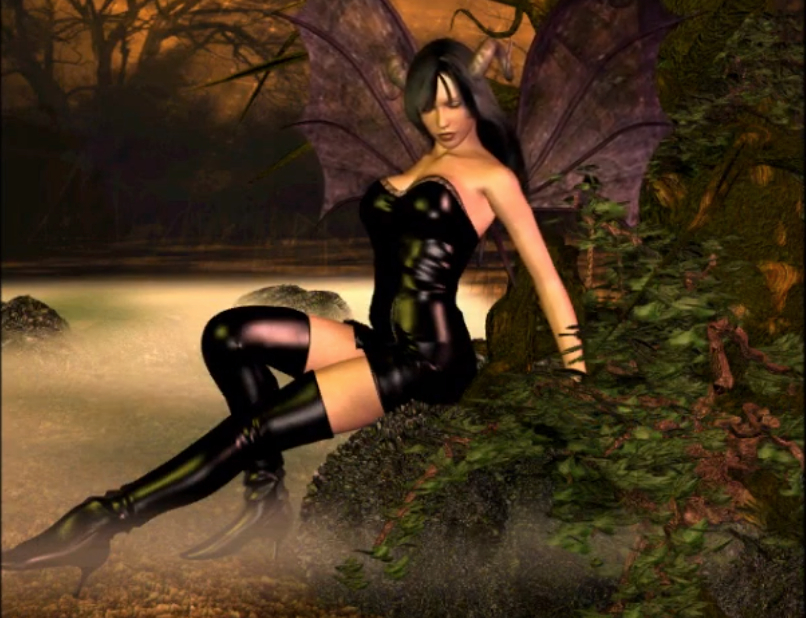 I really like her a lot, Succubus or not. She's gorgeous, she looks right, those boots, skirt and top are wonderfully Succubus-like by far. I even like her horns and tail. Everything just fits and looks exactly like it should.
I really just wish she had a tail, that's the only thing that would make her perfect I think…
The creator of this video indicated that this was a teaser for a longer work called Demon Cold they are creating… I will be following them as I am immensely curious about the entire concept and where the story goes…
Tera