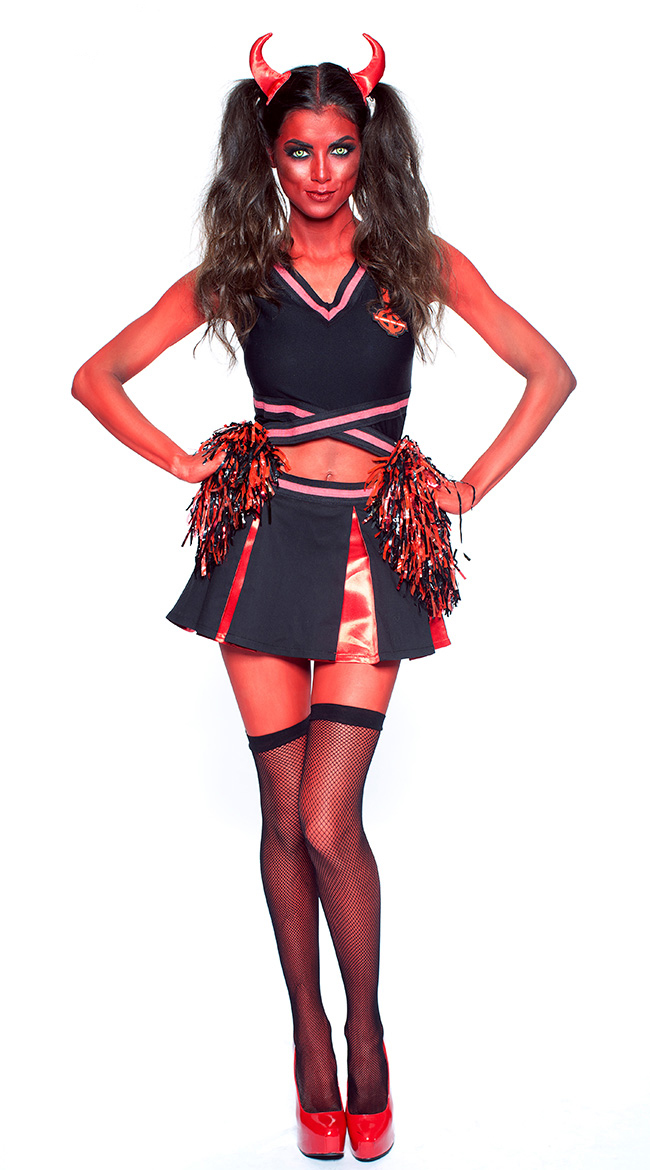 I wonder sometimes who exactly decides on how costumes are presented for sale…Sometimes it seems like they are purposely trying to make them look worse… Or the models… Or something…
This is called the Devils Cheerleader Costume and it comes with the top, a matching pleated mini skirt, booty shorts, horns and matching pompoms. Stockings are shoes are not included.
It sells for $55 US.
I'll get to the costume in a moment, but I have a question. Who, exactly, decided that it would be a great idea to make the model's skin red and change her eyes to green? I find it hard to believe that they actually took the time to body-paint her, and this just looks incredibly lousy. Not just that, but her hair put up like that just… just is so amazingly bad that I cannot find the words…
Getting back to the costume, which isn't easy to do with the shockingly bad presentation here, it's nothing special. The horns are lousy, the outfit is nothing special, and overall it's just a waste of fabric as far as I can see.
Come to think of it, the expression the model has reflects my thoughts about this… This has to be someone's idea of a bad joke…
Zero pitchforks out of five.
That's being kind I think too…
Tera