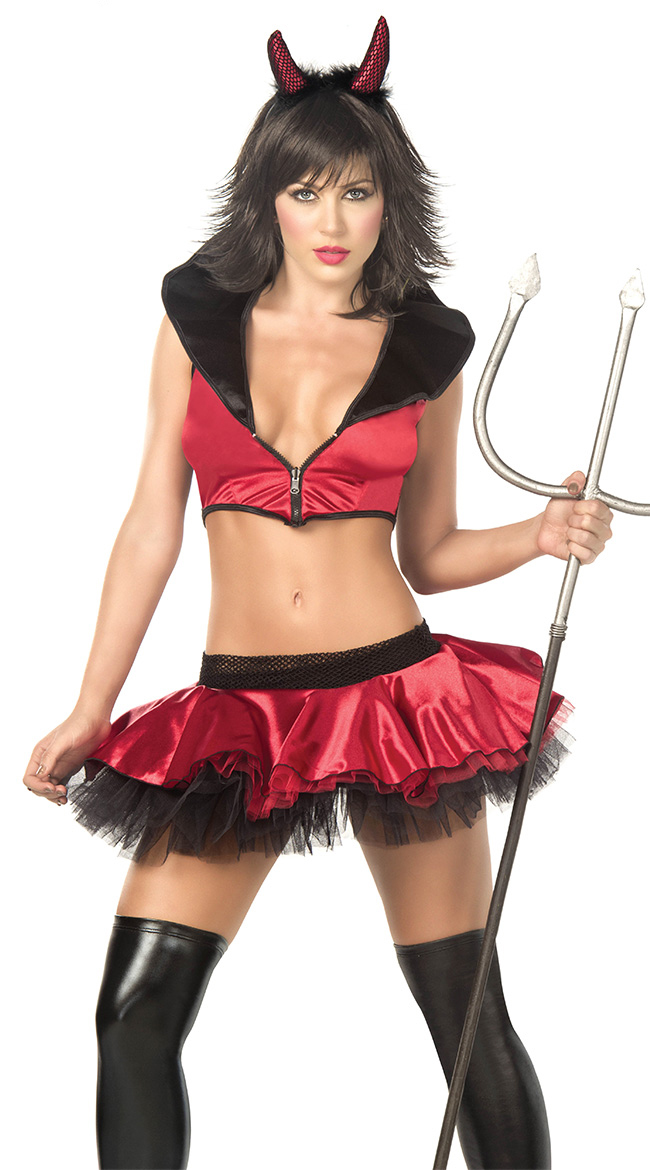 A… Well… A really uninspiring costume this time I think. The name alone makes me cringe and that's just the beginning…
This is called the Sexy Sinner Costume and it comes with the red crop top and matching skirt with petticoat and the horn headband. The pitchfork and stocking are not included…
It sells for $66 US on the sites I found it on…
The horns are lousy, and the pitchfork is silly. Mind you, I like the stockings, at least they go with the look of the costume even if they aren't part of it. The top does nothing for me and, in the end, the only thing I like is not part of the costume save for the skirt which I can almost like, but it is a struggle to do so honestly…
I also have to wonder about the model's look and the mess her hair is in. Really doesn't at least to me, make the costume all that much more appealing as a whole.
I can't really think of anything that could make it better, though I am going to find those stockings and order them…
One out of five pitchforks.
At least I found something in this mess that was interesting… Even if it isn't part of the costume…
Tera