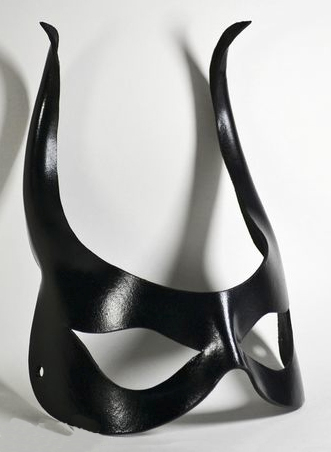 Last week on the Tale, I was rather interested in a lovely corset that I found. I had mentioned that I thought that it needed an accessory or two in order to create something that I think might look interesting and seductive…
Normally I wear a pair of red horns with my costumes, but sometimes, just sometimes, I have worn a mask or two…
And this week, I've found what I think is the perfect mask to so with that corset I found…
This is a custom made mask, one of many possible kinds, colours, shapes and styles that are available, but it is the one that I think would work the best.
And it sells for $40 US.
That's not at all unreasonable I think and as such I have ordered one, as well as that corset and I'm going to see what I can come up with as a costume…
There is a hint of seductiveness in this mask which I like a lot. Putting this with a red wig and heels and… some other things that I will keep to myself for the moment, might be deliciously seductive and that is what I want most of all in a costume…
I can promise one thing  and that is there will be no tacky to be found in what I manage to create…
I'll give this mask four of out five pitchforks, but I am hoping that it will be a five when it arrives in the next few weeks…
And then… We'll see won't we?
Tera