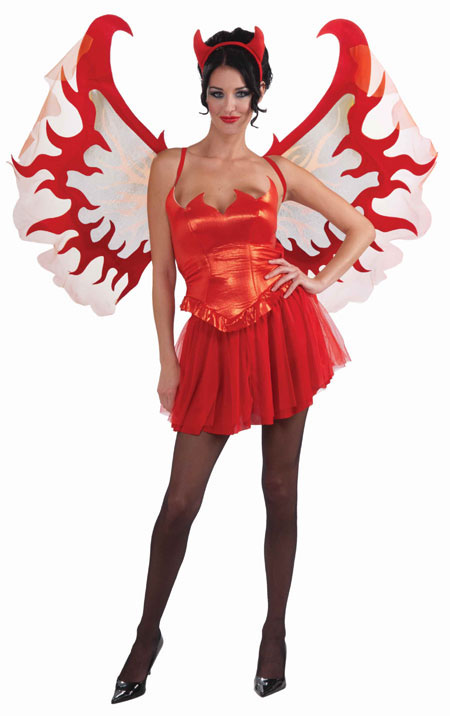 Sometimes I really do wonder about the ideas that creep into the minds of costume designers. I wonder how they make certain connections with ideas or have them in the first place. What bothers me even more is when they have an idea and it really should have never been thought of in the first place…
Like these so-called Devil Costume Wings which sell for $26 at various sites on the web.
They just look wrong in so many ways. Not to mention cheap, ugly, unflattering and have no connection to Succubi or Devils for that matter, save that have some red flames on a white background.
That does not make them, as a whole, any better or more attractive. What is more comes to the fact that wearing them would ruin any decent costume one might create otherwise…
Another example of a really lousy costume accessory and that's a shame as there are much better ones out there than this. I wouldn't consider them myself, but for some they might be good enough…
Zero pitchforks out of five.
And that's being kind. Actually I should add that the costume the model is wearing is not all that wonderful either and I'll give that two pitchforks out of five but with those wings it drops to a single pitchfork…
Tera