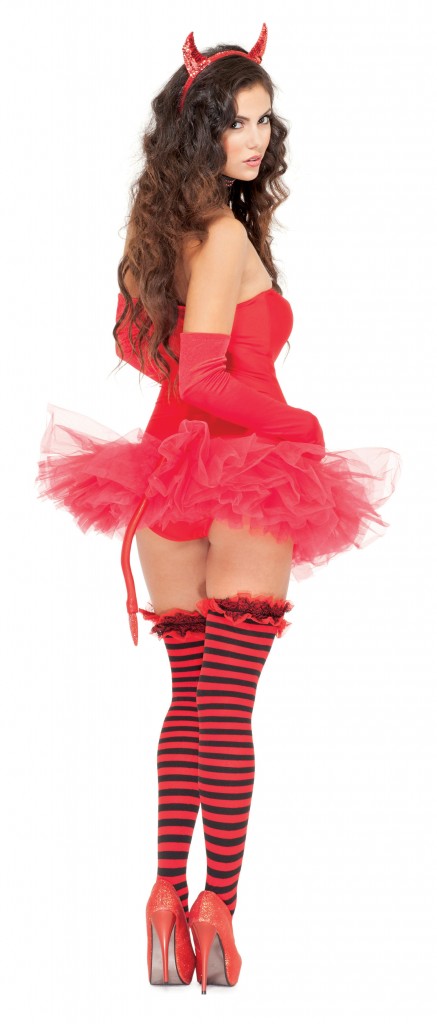 My one peeve about costumes is that little line that starts with: "The following are not included." I really wish that it would be more obvious or that when a costume is sold, you only see what actually comes with it. In this case, it really is a shame that the accessories are more interesting to me than the costume itself…
This is called the Devilish Delight Women Sexy Bodysuit Costume. And that is where the problems start/ It comes with the bodysuit, pitchfork, gloves, and the horns headband. It does not include the shoes, tutu, collar and stockings.
And it sells for $55.00 US.
But, if you want to look as the model does here, you need to add about another $75 in accessories which would bring the total to $130 US.
I really cannot see how something like this would be worth that much money. Yes there is a certain cute to this look, but that doesn't make it worth well over $100.
Considering that I have looked at several latex outfits and some really amazingly well made and designed ones that are in this price range, I can't see myself having this one in my collection.
I would like the stockings and possibly the horns as well. But otherwise really there isn't much here that makes me want this…
I'll give this one pitchfork out of five.
There are so many other costumes that are so much more than this one is…
Tera