I think I found a costume this week that I can say, well mostly at least, is kind of sexy and I kind of like it… more or less… The question is, is it more… or less? I'm not all that sure to be honest…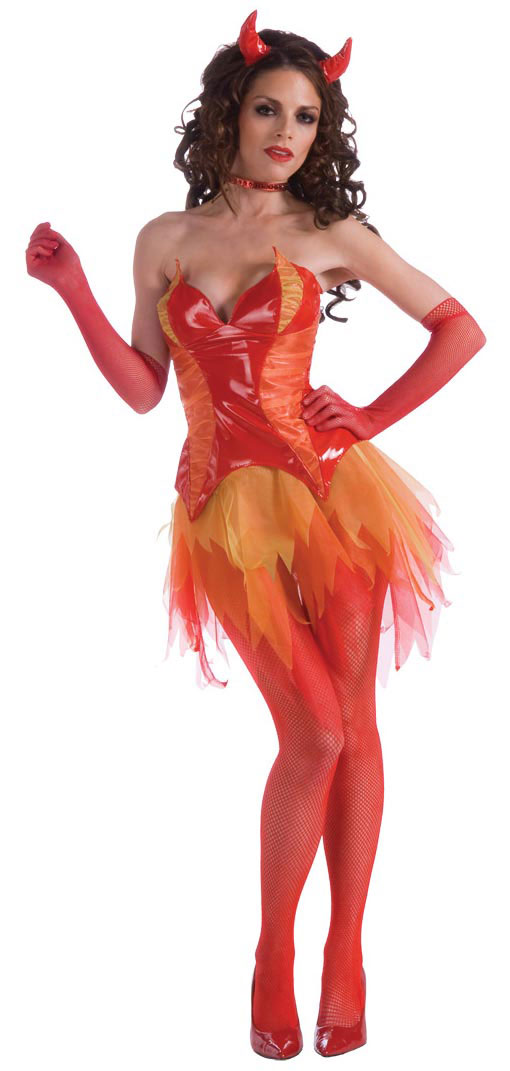 This is called the Sexy Demon Woman Halloween Costume, and it comes with the pair of horns, the corset top, the skirt and undies.
The stockings, which I would have to get, and the shoes, again a must, are not included nor are the gloves and it sells for $40 US…
And, again, there is no tail either.
To be honest, I kind of like this in a flirty sort of way. It's not perfect, not even close to it, but I won't feel all that bad about wearing it somewhere.
I like the horns, the costume is flattering and is sexy to a point so that helps a bunch for me to like it at least.
I don't love it though, mostly because it's more orange than red for one and for the other that it looks… off somehow that I can't put my finger on exactly…
I am partial to red of course, that's just me. I think that a few small changes would make this work really well and perhaps I'll order this and see what I can make of it.
At least this time I have something to work with and not just throw into the trash bin…
I'll give this three pitchforks out of five.
It is, really, middle of the road, but at least it isn't stuck in the ditch…
Tera