I found a really lovely bit of Succubus art the other day and as it is a YouTube, I'll be sharing that today on the Tale.
And if you cannot see the video here on the Tale:
http://www.youtube.com/watch?v=2QTF0aFZMkA
And, of course, an image of the completed art: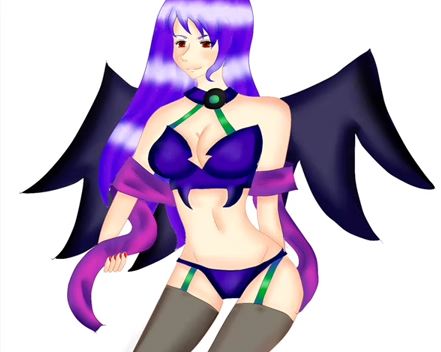 This is called Succubus and is by someone that calls themselves Lipsy Maddy on YouTube… They say, at least in their comments, that they can't draw…
Well. I think they do and the cuteness is really lovely too.
I wonder what her name is… I have a really vague idea for a story and I'll really have to make an effort to get it down somehow…
I do hope that they continue their art… I see a lot of promise so far…
You can find their YouTube page here, they have a few other pieces of art there too!
Tera