I found what I think is a really well done short film about a Succubus on the hunt. There is some neat special effects, the Succubus herself is quite good and overall I think that a lot of talent went into this production…
And in case the film isn't visible here:
http://www.youtube.com/watch?v=tBYMm9_WovY
In case the video vanishes, a short summary of this story is: A Succubus is on the prowl in the city, she goes to a nightclub and searches for a victim. Finding one she convinces him to leave with her. They travel together to a place by a river where she straddles him and then takes his soul, and draining him before the film ends.
It's really well done. I know I've said that before, but really the special effects in the bar are an interesting way to show the real appearance of the Succubus. As well, the soul being taken is interesting as well, it makes sense in the overall telling of the story which is nice to see.
The actress who plays the Succubus, is, really, an excellent choice as well: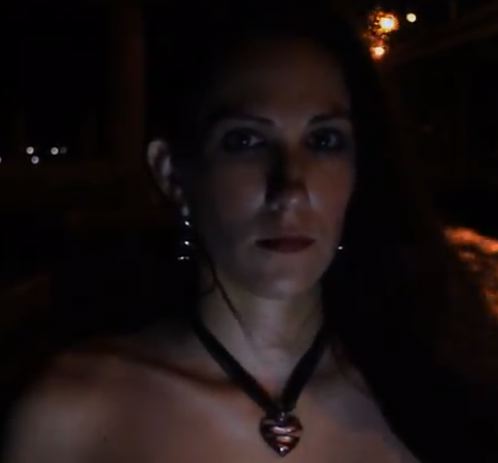 She's lovely in her own way, has a strong personality, and makes a good overall impression as a Succubus. Of course there is no tail or horns, but then I couldn't really expect to see that…
I think this short film, it is only three minutes, is one of the few that has a take on Succubi that I find myself thinking it is a good one of.
Mebby there will be more sometime…
Tera