I wonder, sometimes, why it is that so many Succubus… well, mostly Devil Girl costumes really… have to be… sparkly. I wonder if a certain series that shall never be named here is a part of that.
My larger question, for this week's costume is, couldn't the designer of this costume take the Princess concept and do something better with it?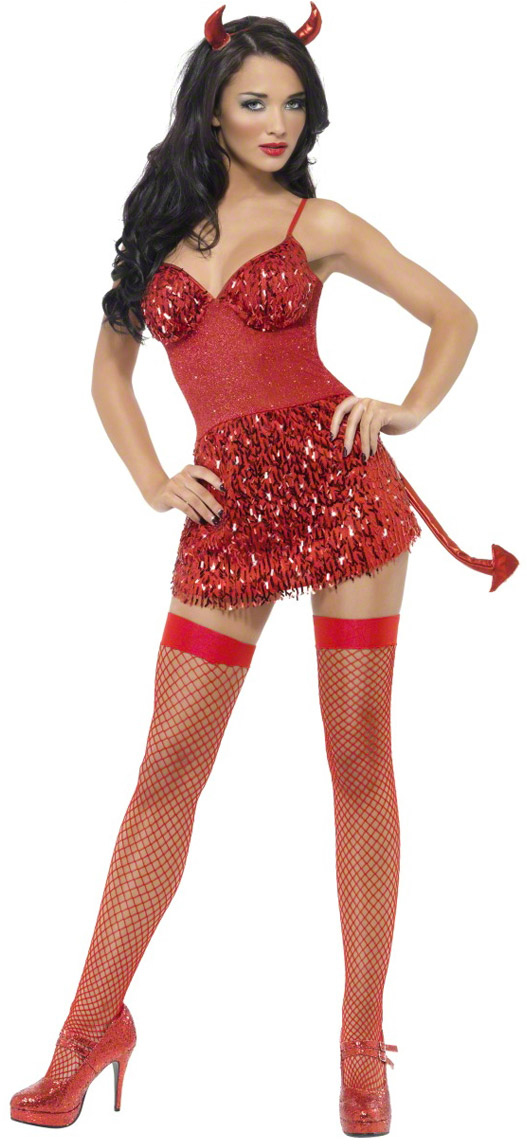 This is called the Princess of Darkness Devil Costume and it comes with  the red sequined dress, tail and devil horns. The stockings and shoes are not included.
It sells for $57 US at various sites on the web.
Adding the stockings and shoes would make the cost of this ensemble $99 US,
I like the horns, they are kind of cute, but sparkly which I'm not as happy about. The tail is so-so, the dress isn't anything really wonderful either.
The larger question is, where is the Princess in this? It doesn't look all that much royal to be honest. The trashy level is pretty high I think overall, so, again, where does the concept of a Princess of Darkness come into this?
I don't think I would but this. Mostly because it's just too unflattering for my style to be honest.
I'll give this one pitchfork out of five.
It's okay I suppose, but I don't care for it.
Tera