I've often said that I don't care for the Warcraft Succubus… I don't like her hooves, I don't like her looks and overall I don't think much of her…
That doesn't mean that I can't appreciate a really well done model of her however…
And if you can't see it here on the Tale:
http://www.youtube.com/watch?v=yWPLC4rAKBE
And one screenshot from the video in case it vanishes…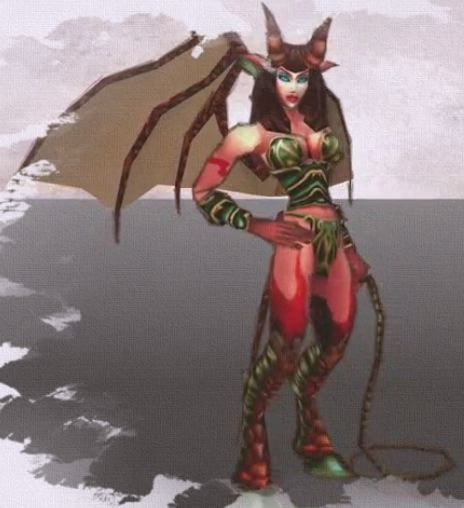 I think this is a really well done model of her. Quite a lot of detail and work obviously has been put into her and I appreciate that a lot… I think she looks a lot better here than in her original form in the game, but then that has a lot less rendering in it than what the artist that created this image was using I'm sure.
I still have to wonder if she wouldn't look better without the hooves, but that's just my opinion really and that will never happen as Warcraft created her with them.
Tera