I found a neat little fridge magnet of a Devil Girl, or succubus, a while ago on etsy.com which I think was really well done and so…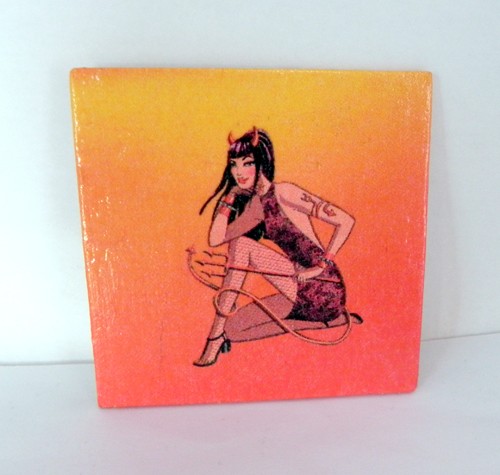 This is a Devil Girl Fridge Magnet created by an artist named Sybillinart on etsy.com. I found it on this page there and you can also see this artist's page on that site here as well.
Now at the time I found this, there was but one left for sale, so I don't know if it will still be there when this post in the Tale appears, but I really loved the artwork and wanted to share the loveliness here.
I think this is a classy look for a devil girl, still think of them as succubi, but that's me…
A neat pose, cute horns and tail, and the outfit is sexy, not overdone which makes this even more appealing to me. And really for $5, how can you go wrong?
Do have a look at her various sites on the web to see some of her other wonderful pieces of art here and here and you can see their Twitter feed here as well!
While there aren't any other Succubi to be seen there, her art is really quite wonderful!
Tera