Sometime ago on the Tale, I shared a lovely case that had some Succubus art shown on it… It turns out that there are a few more cases made by the same person that also have similar art on them and so…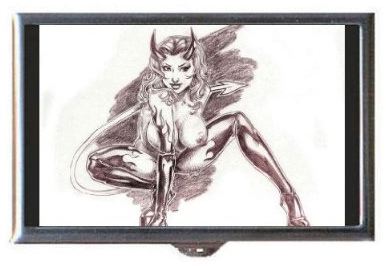 I found this item on sale on Amazon.com here for those that might be interested in purchasing it for themselves… The artist calls themselves Penny Silver and this is one of a series of works they have produced with a Devil Girl or Succubus theme to them.
It's not my favourite one, that was the first one I shared, but this is a close second really. She's in a really interesting pose, I like the thigh-high flame tipped boots she is wearing a lot too. A nice seductive smile adds to her charm for me as well.
What makes this second to the other one I shared is her face, which seems a bit odd to me, and that the art seems a little bit unfinished for some reason…
I have one more to share next week I think…
Tera