I like shiny costumes… I just think that if you have the right body for them they really make you look wonderful… The problem becomes when you have shiny with too much material and the original idea, which makes sense, gets twisted around a bit into something that loses a lot of the sexy in it…
Like this costume…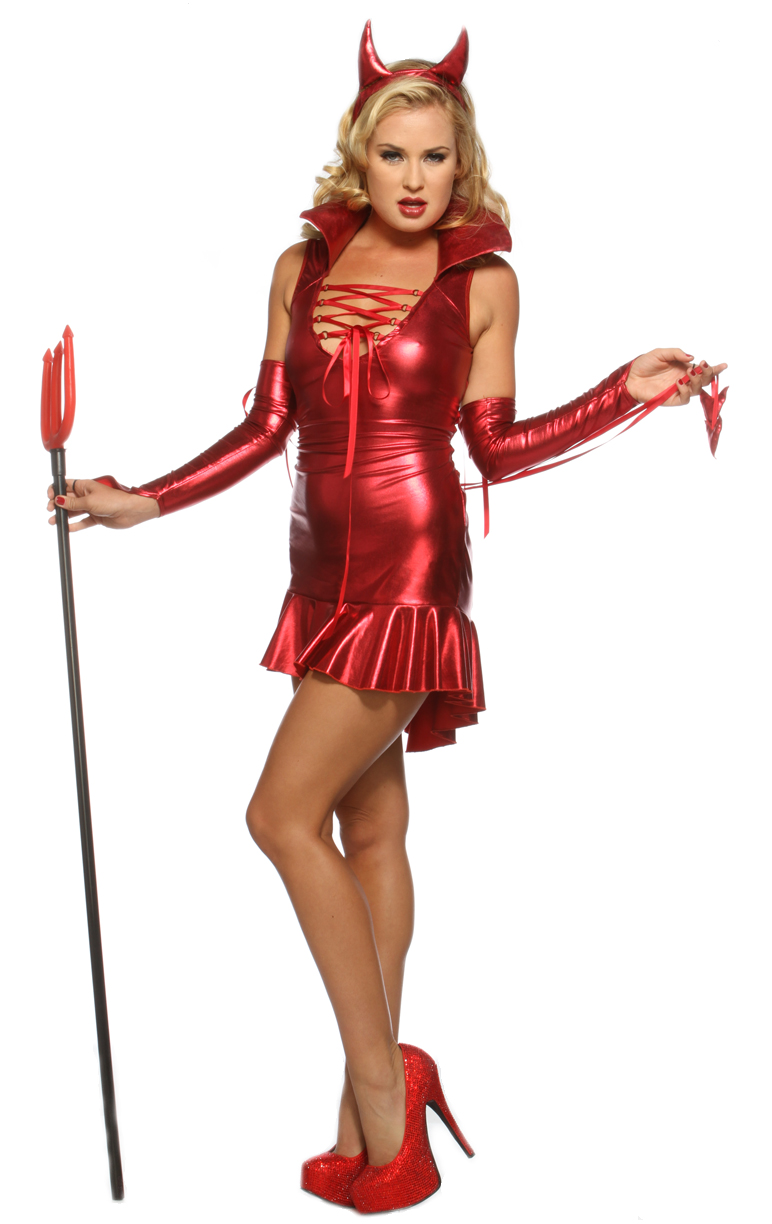 This costume is called the Molten Metal Devil and comes with the red shiny dress with lace-up front and back, a pair of arm warmers, and the horned headpiece There is a tail but not in the normal way as it is a spaded tip attached to the dress by a pair of ribbons…
It does not come with the shoes the model is wearing nor the pitchfork she is holding either.
And it sells for about $45 US.
Honestly I do like this overall. I think that the way they attach the tail is a unique and cute idea, so I give the designers points for that. The horns aren't ugly, the shiny matching the dress is an excellent idea and again it shows some thought by the designers too.
Now while this isn't the sexiest thing I have found so far, I think that it is in the running for the costume I will be wearing at the office Halloween party this year…
Oh I'll have my own pitchfork to go with it of course and I have a lovely pair of shoes that I think match the shiny red of this costume really well too…
I'm going to give this four pitchforks out of five…
Practical yes, but there are possibilities too…
Tera