I found a costume this week that, honestly, looks more like it should be in a porn movie than something you would wear on Halloween…
And I think I will refuse to call it anything Succubus-like in anyway, shape or form…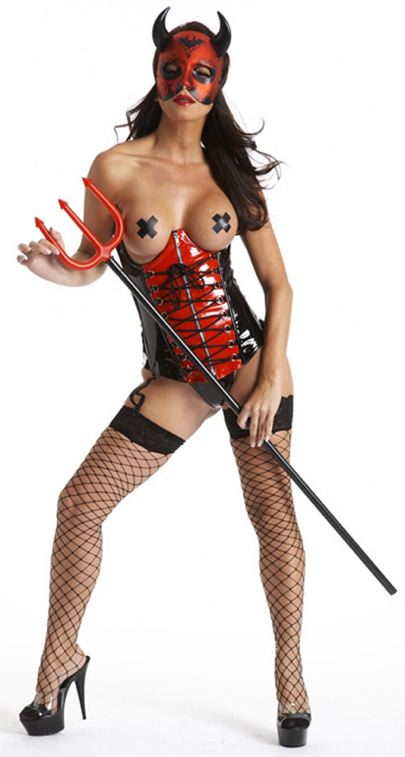 It so so very over the top isn't it?
This is called the Ravishing Red Hot Devil Costume, no idea why exactly…
It comes with an underwire bra with lace up back, detachable garters, a g-string and a red and black corset.
And that's all.
The mask with horns, the pitchfork, the fishnets and the shoes are not including. So what exactly makes it Devil-like then?
You need to buy so many other things to make it work that the question becomes: Why show it with all of the other things you need to buy?
It couldn't be so that you get the wrong idea of what you are buying could it?
Oh, it sells for $85 US as an aside…
Honestly it's so tacky and porn-like that I can't see it being any good for anything else. Moreover, when you add in the extras to get the look the model has here, you have to spend well over $125 to get there…
But why you might, I have no idea…
I just don't care for this costume in the slightest and there is nothing about it that I think anything really good about…
Another zero out of five pitchforks…
It's a shame because the makers of this have got much better ideas…
Tera