Time for another YouTube of Succubus art in progress… While she might not have horns or a tail that we can see at least, it is a lovely piece of art…
And in case you can't see it:
http://www.youtube.com/watch?v=lwup_Ay5RRQ
And the finished work as well…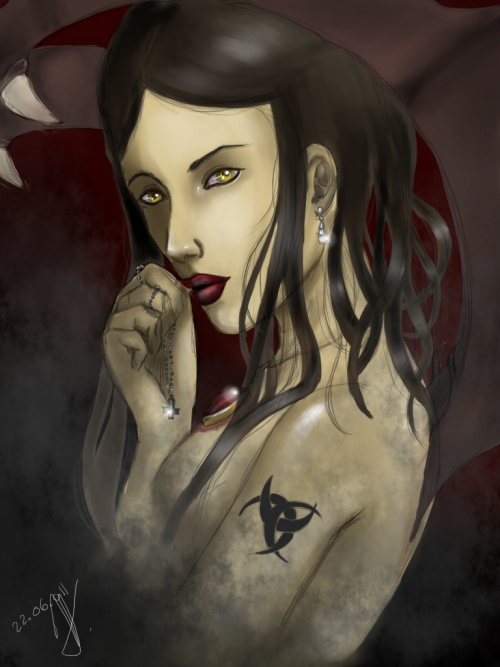 This is the work of an artist calling themselves XxxSweetM00nxxX on Youtube. I like the artist's style, quite lovely and expressive in its own way which is nice, although I would have liked to have a bit more of her visible in the work. I can see the claws of her wings behind her, which is very much like the anime Succubi have, but otherwise without calling this work Succubus I don't think I would have made the connection easily..
You can find this artist's page on YouTube here, and they also have a blog which you can find here as well!
Tera