I found a costume that I think, just think, is a possible runner up for this year's Succubus costume for that office party I have to attend this year. Now it might need a little bit of work, but I think that this is, really, quite good so far as costumes go…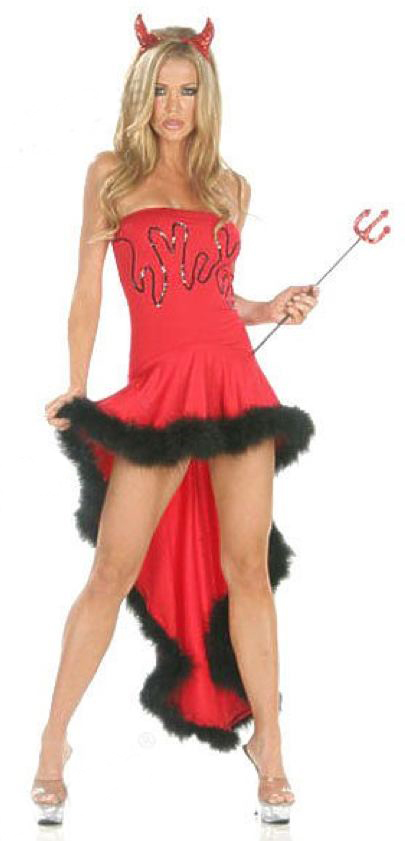 Okay, I admit that it needs a little bit of work and there are a couple of things that make me cringe, but there is at least something to work with here…
This is called the Sexy Lil Devil Costume and comes with the dress as shown here and the horns. The shoes and pitchfork are not included in the package.
The costume sells for $25 US…
I don't like the glitter slash black flames on it, I wonder if they can be removed without destroying the entire costume…
The horns are a bit on the gaudy side, so would have to do and I promise you that the pitchfork wouldn't be like the one this model is holding…
I would probably use similar heels to hers, but in black I think, the clear heels are just a bit too "stripper" for my liking really…
I like the helm of the dress, the short front and then the long back I think is sexy and looks nice at least to me…
It strikes me that a classic, sexy look like this costume has needs to have those flames on it in order to "look devilish".
It's red, it has horns, and it's fairly obvious what you are dressing up as when you are wearing it, so why add them?
Tacky cannot be that popular can it?
Three of out five pitchforks for this one…
Lose the flames…. Please.
Tera