I found another Succubus themed T-shirt once again, and for those that are coming here to see this post in the Tale because of the title of it I'm not quite sure that it is what you think it is…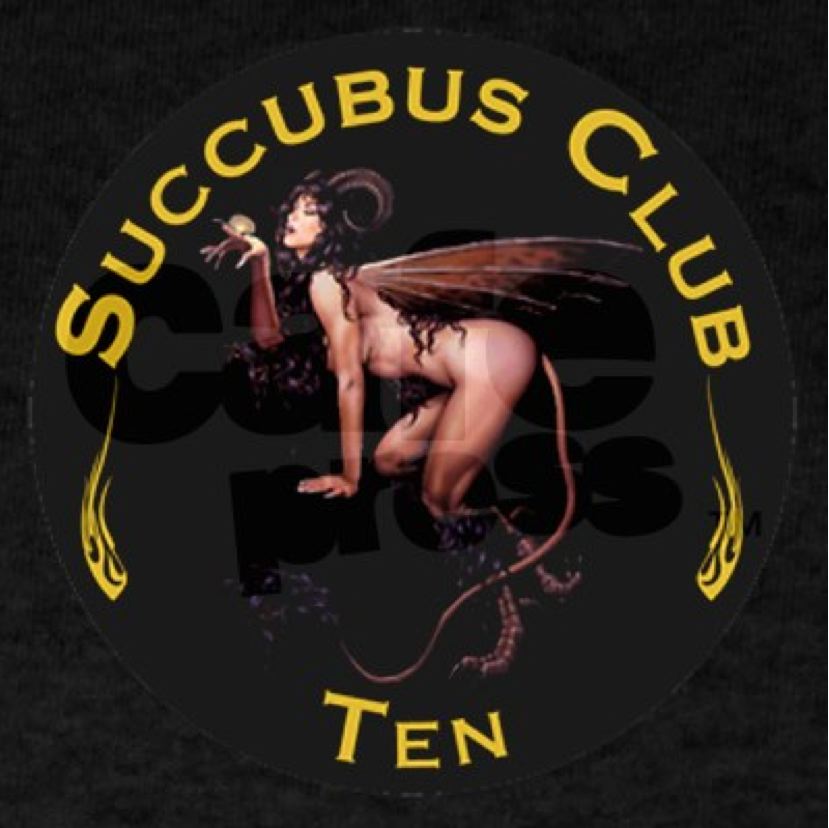 Now, quite obviously this has the words Succubus Club on it, which some might think refers to a particular RPG game that has, as a part of it, a place where Succubi dwell .
But this isn't that Club I don't think. this is referring to.
I think that because the person that is selling this on CafePress is doing so under a name that does not fit I think with it…
Sorry for being a bit vague, but using more specific words would draw the search engines here for them and I don't want to do that…
I like this artwork of a Succubus a lot, save for her hooves… Once again that's something that bugs me a lot…
But other than that, I think she's a very good example of a Succubus and I would love to know who the artist is that created her…
If you know, please leave a comment!
Tera