Warcraft is, of course, one of the places where you can find Succubi in the world of gaming. Now, personally I don't like the Warcraft Succubus… mostly because of the hooves she has. Still she is a popular figure and so there is quite a lot of things available with images of her on them.
One of the things that I have also noticed is that, occasionally, an artist takes some liberties with her and creates something that looks much better…
On Cafepress I found an image of a Succubus that an artist created and has placed on such things as coffee mugs, posters, T-shirts and so on.
And mousepads of course as well…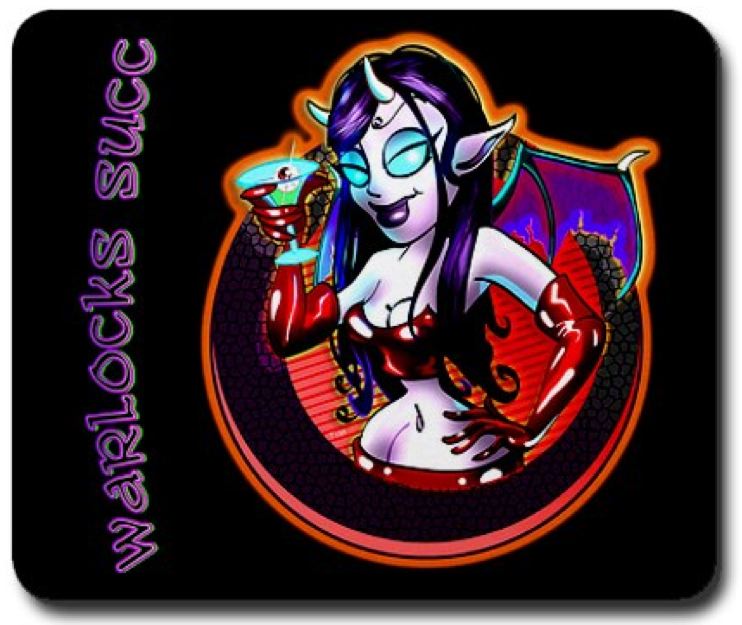 Now this has been on Cafepress since 2006 and is the creation of someone calling themselves Monstro Marts' Warlock Department.
I like the image of this Succubus quite a lot, but the one thing that bothers me is… well… is that her bum we see at the bottom of the image? It almost looks like it is, but I'm not really sure of that…
You can find this mousepad on CafePress here and the page of Monstro Marts' Warlock Department can be found on CafePress here as well with other items like this for sale..
A really neat Succubus I think and I hope you do too!
Tera