I found yet another Work In Progress video on YouTube, which shows an artist colouring a drawing of the Ragnarok Incubus and Succubus that I thought was interesting…
If the video doesn't appear, try this link:
http://www.youtube.com/watch?v=NpJUpU3R1JU
And a very small image of the completed work, as a reference…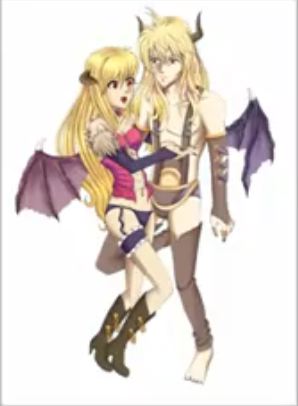 Sorry that the image isn't exactly clear, I did that on purpose actually, but I found where the artist posted the finished work on DeviartArt as well…
The artist's name is Arya Shiroyama, also known as Dark-Arya on DeviantArt. Their YouTube channel can be found here, and their DeviantArt page is here as well.
You can find the completed art here on DeviantArt as well…
I like these two as a couple really, they seem to be a really nice match with each other and reflect what the in-game characters look and act like really well…
If you have a look at the finished work, you'll see that there is a lot of details in the colouring of both of them, the details of the Succubus' garter for example, or the Incubus' clothing. I also really think that their wings are lovely and normally I don't like wings on Succubi or Incubi all that much…
The artist, on their DeviantArt site, does mostly art that ties into some of the most popular Japanese cute anime, tending mostly towards such game series as Ragnarok as well as themes of Shonen, Ecchi and Chibi characters…
Please visit their blog, which you can find here, and have a look!
Tera