I was searching through Zazzle.com again and came across a version of the Warcraft Succubus that really looks very cute, and is available as an ornament among other things…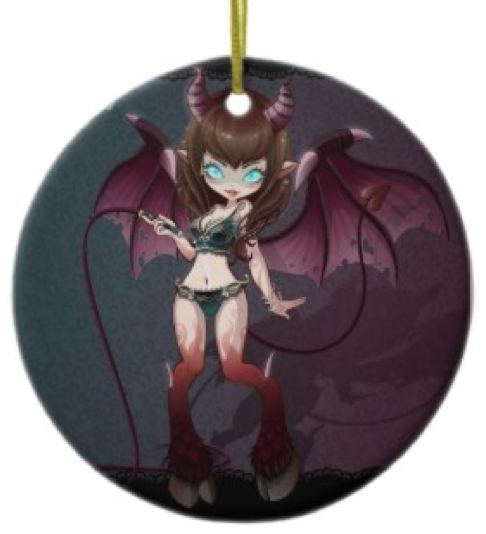 This is described as being a Cute Warcraft Succubus ornament on the Zazzle site, and you can find that page here if you are interested in it.
The art itself is by an artist in Asia that is named Yobubu. You can find their blog here, but it is not written in English. The original page with this art can be found here as well in their blog.
If you visit the second link, you can download wallpaper of this art with two different backgrounds, one as shown here, and one in a lighter colour that I think lets you see a lot more of the detail in this art…
I like this a lot really, mostly because of the overwhelming cute that this art has… She is very much a Warcraft Succubus, but beyond that the artist has given her a lot of personality that isn't what you normally see in fan art of these Succubi…
This artist doesn't seem to have done any other Succubus related art on their site that I can find, but all of it has that "cuteness" that I really enjoy…
Have a look!
Tera