I was looking through Zazzle again for Succubus related items and I found yet another coffee mug of Succubus plenty. Or rather Devilish Succubus goodness…
Either way, I think this is really well done…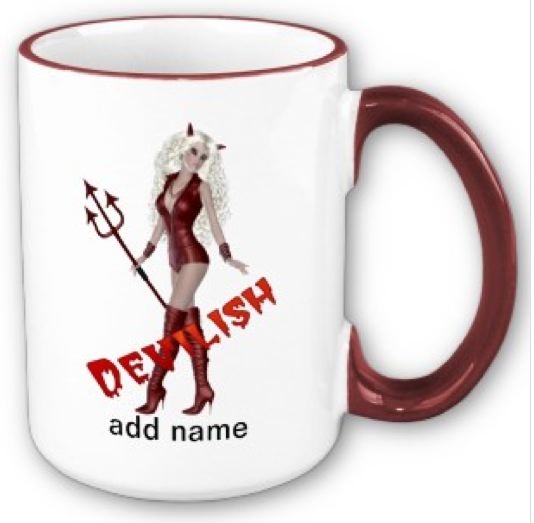 Obviously, this is a Devilsh Coffee Mug… You can see that from the script on it, but the blonde devil girl on the mug is also a major hint I would think as well…
I like her a lot actually, in spite of the fact that she has no tail, I think that the outfit, pose and so on really look nice on her. And the tight-high boots are a nice sexy touch to all that she seems to be here.
I also think her horns are exactly the right size for a Succubus too…
Moreover, I like the size of the pitchfork she is carrying, it's not one of those little dinky swizzle stick ones that drive me crazy…
Oh and being able to put a name on it as well… Well.. That just makes it more interesting to me at least…
You can find this coffee mug on Zazzle.com here on sale.
Have a look!
Tera