With thanks to Desekra of the Realm Forum here on Succubus.net, I'm going to share a lovely figurine that isn't quite a Succubus, but I can really see how it could easily be one with a little bit of work…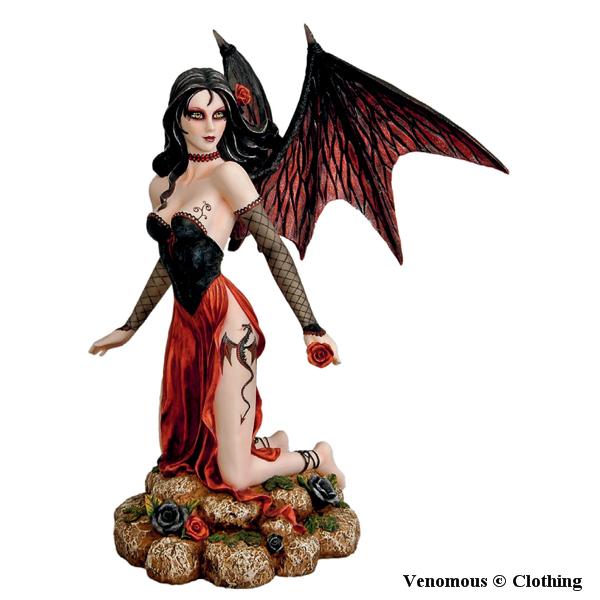 This was found on the site Venomous.se and is called Tillverkare Agora on that site. You can find the page with this figurine on sale here if you are interested in it. This figurine is described as being a fairy, but I agree with Desekra that with her bat-like wings she is so very close to being a Succubus that it isn't that difficult to imagine.
I think that a sculpt of a pair of small horns in her hair and a long Succubus tail is all she would need to be a really wonderful Succubus. Her hair and clothing are perfect for a Succubus so there is nothing needing to be changed there. I might want to alter her tattoo a little bit from the dragon to something more Succubus-like, but I honestly don't know what that would be at the moment…
A lovely sensual piece of artwork and I think something that really is a good representation of a Succubus… Possibly one in mid-transformation into her full form perhaps?
It's a thought…
Tera