It's very rare to find jewelry that is somewhat Succubus in nature. Thanks to a member of the Realm Forum here on Succubus.net named Bendis, I was made aware of a really interesting creation by a website called Candied Poison based in Sweden. In Swedish they are described as being Devil Girl Örhängen, which in English translates as Devil Girl Earrings…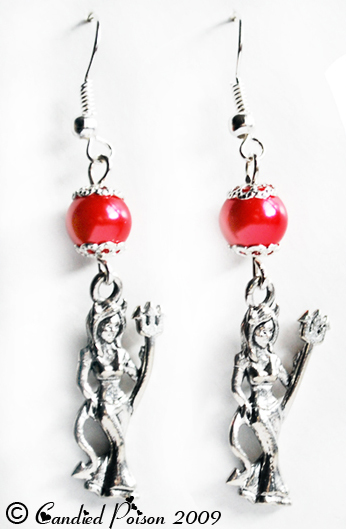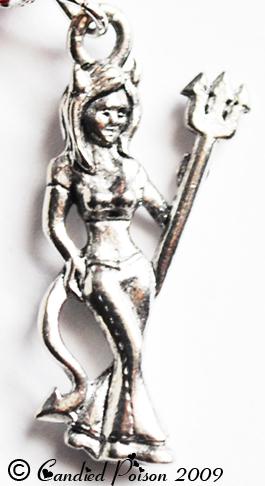 On the left is what the entire earring looks like, a closeup of the Devil Girl herself is on the right.
I think this is a really neat piece of costume jewelry, it would be a nice accessory to wear I think in a lot of Succubi outfits that I have and otherwise…
What I particularly like is the little details in the figurine of the Devil Girl they made. The hip hugger pants, the tail, and of course the horns and pitchfork work really well for her. I can't place her at the moment, but she reminds me of a drawing I think I saw a long time ago, that bugs me a little bit and I'll have to see if I can figure out what that was…
You can find this lovely piece of jewelry art at the Candied Poison website at this link for a remarkably reasonable $8 US for the pair…
Have a look and also take a look at all of their wonderful creations too!
Tera