Sometime in May of 2011, there will be a movie released called Succubus, which is the work of a company called JawDrop Films…
They summarize the movie as:
Succubus is a dark comedy about Vicki, a female demon who wants what we all desire: a better life. She gets her training from Lilith, a head demon, on how the world on Earth works and how to be come a Succubus: a demon that seduces men. Vicki will then have to seduce someone quickly before there are serious consequences, both in Hell and on Earth.
Now that sounds interesting, and I hope that it has some horns and tails appearing now and again there…
They released a trailer earlier this year on YouTube which gives some insight into what the production will be… more or less…
And in case the embedding doesn't work, since the trailer isn't listed on YouTube it probably will not…
http://www.youtube.com/watch?v=WBlVbkSmT0Y
And here are two screencaps from the trailer, the first would appear to be the character Lilith,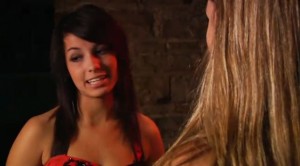 and the second is an image of Vicki looking either confused or bored out of her mind…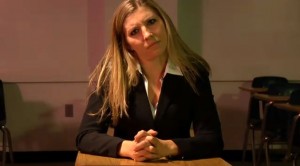 For those interested in following the ongoing production of this film, the studio has a Twitter account here, and their website can be found here as well.
I'm looking forward to this film, I think that the idea of having a "Succubus 101" class is an interesting idea and I wonder how they are going to show us that… I would love to know more about this film and when I get more information on it, I will be adding it to the SuccuWiki… I've already put a placeholder there for it.
Do have a look at the trailer and keep an eye out for it in May, wherever it may appear!
Tera