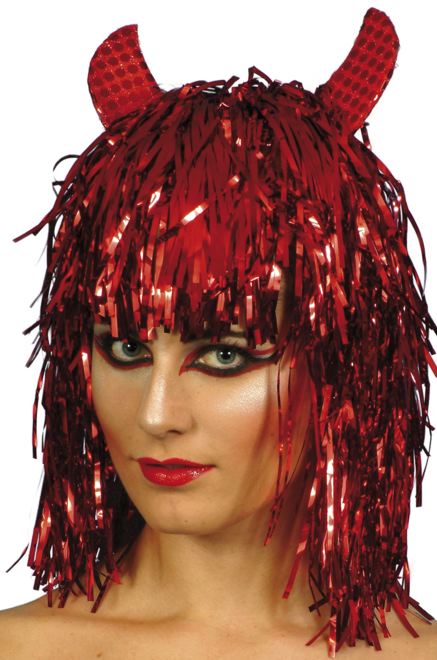 From the highs of last week to the lowest of the low this week I think. I personally do not understand, or like, the clam tinsel wigs that appear from time to time. Now some might not know what I am discussing.
And so, since I would hate for you not to understand it. What I think is a wig that no self respecting Succubus would be caught wearing…
I think of this as being the Tinsel Wig of Doooooom (Trademark Pending). I just cannot wrap my tail around this one whatsoever. If it isn't the rhinestone covered horns, which are one of my pet peeves, then it's the tinsel hair that looks like an absolute mess.
The only good thing about this is the cost. About $5 USD and you can own one. Personally I don't see why someone would, mostly because I can't think of a single costume that I have looked at that this wig would go with.
So, don't buy this wig please?
Lots of other options that are a lot sexier and more fitting for a Succubus out there…
Tera