I found a Succubus costume that, at first, I actually gave serious consideration to ordering. I actually have been looking at it for about a month now, and I am still on the fence about it to be honest… It has a certain appeal in one way that I like, but then other parts of it make me cringe a lot…
So…
What do you think?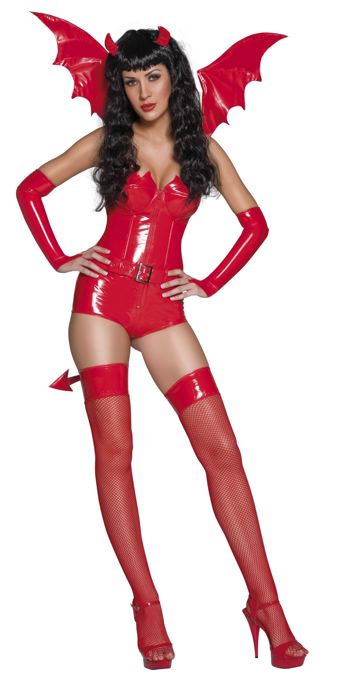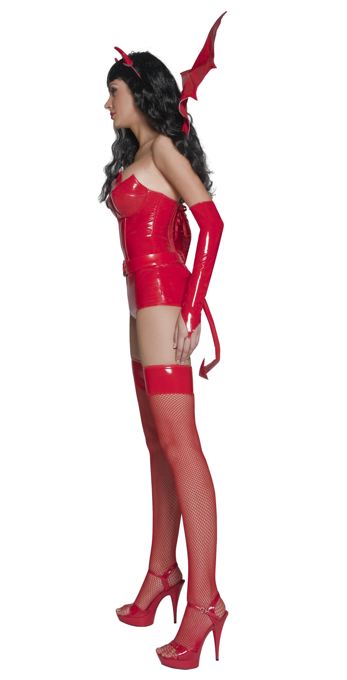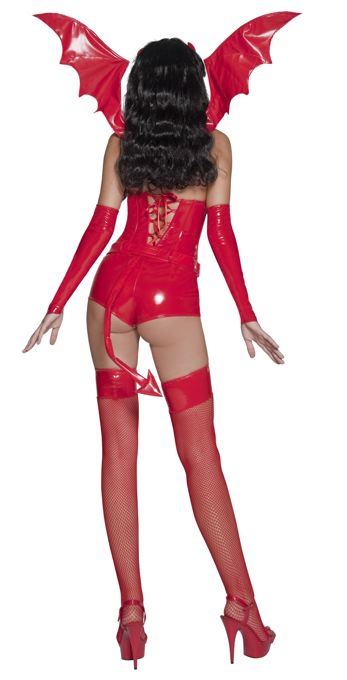 First things first, this costume is called the Fever Pin-Up Devilicious Costume. The name really doesn't do a lot for me, but let's get past that and onto the costume itself then…
The costume comes with a red PVC look jumpsuit with an attached belt, a tail, attached to the belt, a pair of long glovettes, a pair of strap-on wings that loop under your arms, and finally a pair of red devil horns. The stockings and shoes are not included with the costume, they are of course available separately.
Here's where my internal struggle starts… I like the wings. Yes I know, I generally hate wings, but these don't look awful like some I have seen, so I would be okay with wearing them. The gloves are fine as well, they match the dress part of the costume so that's okay… The tail isn't great, and I would remove the belt somehow, it just doesn't work for me to be honest.
I approve of the horns. I think they are really nice looking and I do rather what them regardless of the rest of the costume.
It pains me a bit that they do not include the stockings or shoes as part of an overall package for this costume. I honestly think that they would sell a lot of this combination if they did at a package price and not the way they do.
And that means the costume itself is $75 US and the stockings and shoes are another $80 US. This makes little sense to me to be honest. Why not have a package deal for say $100 US that gives you the complete outfit?
But that's just my opinion as always…
I'm giving this costume three and a half pitchforks out of five and… believe it or not… I'm placing it on the list of possible costumes for next Halloween…
Mind you, it still needs work, but I think I can make it better than it is…
Tera