I have a question for any reader of the Tale in Royersford, PA or thereabouts…
This coming Friday, December 10th, the Sly Fox Brewery is releasing a new beer that is a companion to their year round beer called Incubus…
And of course it is named Succubus…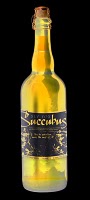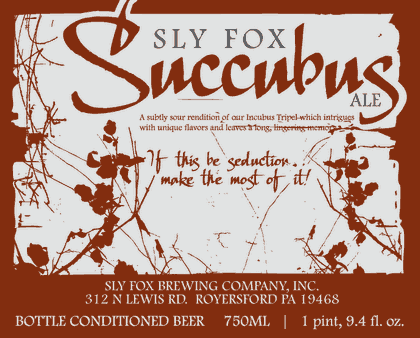 To the left is an image of what the bottle looks like, and to the right is a large image of the label that is on the bottle apparently.
Now I realize that they can't place an actual image of a Succubus on the label. That can't happen of course because there are certain standards that labels have to meet. Nonetheless, I think that they might have been able to sex up the label just a little bit in my opinion…
Regardless of that, I would be interested to hear from anyone that tries this beer for their opinion on it. Mostly for my own curiosity than anything else.
I'd love to have an empty bottle for our collection of Succubi related things, but that won't likely happen… A picture of it would be nice if that was possible.
If you would like to know more about the Sky Fox Brewery, they have a website which you can find here.
I hope they have great success with their newest offering as they have with many of their other brews!
Tera