Oddly, for some reason, T-shirts with various Succubus-like subjects are appearing all over the place… Not that's a bad thing, but I'm going to have to start being rather selective in what ones I do order…
Like this one.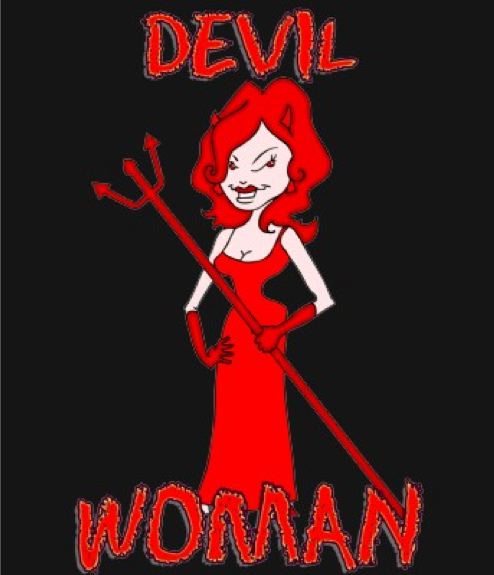 It does have a certain… whimsy around it doesn't it? The pitchfork is, of course, a must have in a picture like this and I understand why her hair and horns are red, but I think that black horns would have worked better…
They would show up more…
I think otherwise it's a cute little drawing with the rest bit of smile, pose and devilish whimsy that I find really appealing…
This is the work of someone named Feralmartian on the Zazzle.com website.
You can find this shirt on sale here, but it is also available for sale on buttons and other items on the Zazzle.com site as well…
There doesn't seem to be anything else available from this person on the site, but I have a feeling that there is, or will be, more devilish designs appearing soon…
Tera