I'm just so taken by a wonderful Succubus plushie doll that I found on a Google image search that I'd love to be able to purchase a couple of them or, if they are available, at least get the crochet pattern for them and try to make one myself…
Because, oh my they are just too cute for words…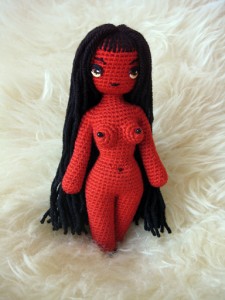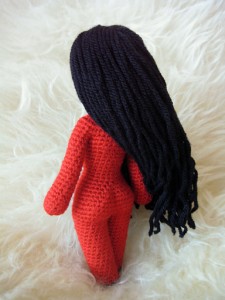 There is just so much cute and sexy in these dolls isn't there?
I love the long dark hair first and foremost, but the entire doll is just so perfect in so many ways… I know she's just a doll, but the design is just so exactly right for a Succubi. The right colours, style, just about everything is perfect save for she has no horns or a tail…
But I can live without them just this once…
This doll is the creation of an artist that calls themselves Wayuki, and I found it originally on this site at the bottom of the page. She also has a website of her own at: http://www.wayuki.nl/ but you won't find any dolls there, it's for her pixel art and avatar designs which are truly amazing to see… It's amazing the detail work she has placed into them, which is reflected I think really well in her talents in making this Succubus doll…
I just wish that there was some way to have one of my own…
Please visit her site and enjoy!
Tera