Sometimes things come in threes… Oddly, this past month the three things are all T-Shirts that have something to do with Succubi on them…
This one, I think, says it all…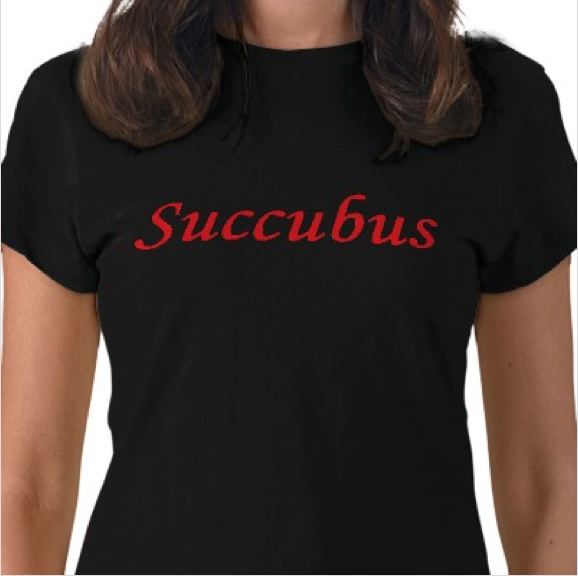 Well it does doesn't it?
The ting that I find really interesting is that the font used here is the same one, I think, that I use for most of my Succubi manips, and as well, always for my tag on the manips that I finish…
Interesting how that works isn't it?
This shirt was made by someone on Zazzle that wanted a shirt like this to wear for her husband. I like the way she thinks a bunch…
You can find this shirt on Zazzle.com here.
I wonder what the next T-shirt will look like… Hopefully something tasteful… Mebby I should take a try at making something myself…
Have to ponder that some…
Tera