It's coming closer by the day, that being that the television series Lost Girl is going to premiere in Canada on the Showcase Channel on September 12th, 2010. Recently there has been some developments around the series that I'm going to talk about a bit in this post on the Tale…
First off, they have released what seems to be the logo for the series:
It's actually rather interesting as a logo to be honest… The background sort of looks like long hair being blown around in a breeze, but I don't know about the font they used for the title of the series… Reminds me of the X-Files font in a way, and I suppose that the series, as it is now explained, is going off on that tangent a bit…
And that comes from the website that the series has finally opened with some information on it that we can take as being cannon to the series. That site opened at the beginning of August and can be found at: lostgirlseries.com. It's an interesting mix of ideas and things connected to and showing off the series. One of those is a forum for people watching the series to interact with the cast and crew. There is also a very short trailer on the site that is the same teaser that they are using on Showcase every once in a while to promote the series.
Also of interest is an interactive webcomic that gives a primer to the series, but you, as the reader, can direct the story in one of several different directions.
Lastly, there is a page that lists the major characters in the series and gives a little bit of information on each of them. So, here is some of that along with my first impressions on what has been released on them so far…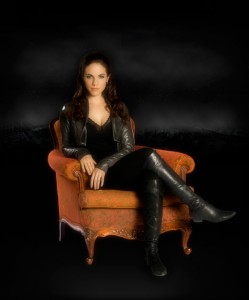 First is the Succubus of the series, who is named Bo. She is portrayed by the actress Anna Silk here in the image to the right.
Bo's past is filled with death and destruction according to the summary given of her. Her life is filled with two things that she cannot seem to control. First is her powers as a Succubus, she killed her boyfriend in the past. The "Fae" that want her for their own and know what she is, but will not tell her. In response to that, she refuses to follow their rules and with the help of her friends tried to learn about herself, help others, and keep control. I think, based on that description that it will be hard for her to do so, and I hope that they don't make each episode a "threat of the week". Moreover, I hope that they have a running story that threads throughout the season and that there isn't a magical reset after each episode.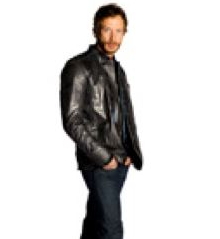 Next is Dyson, a detective played in the series by Kris Holden-Reid. He is described as being a detective. At least he appears to be that. But in truth he is working for the Fae. That would mean then that he is some kind of supernatural being. Now as a Fae, which he is described as, that might make him an Incubus. He's supposed to be helping Bo, but I have a feeling that there will be some tension in him because he'll have to choose between Bo or the Fae and that will bring no end of problems I am sure. I'm hoping that the series will not use him or really any of the main characters as "eye-candy" and instead take the time to flesh out the characters. That one thing will keep me watching even if Bo the Succubus doesn't have horns and a tail like she should have.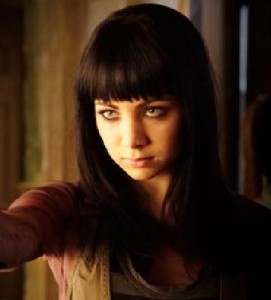 Lastly is the only main character that is human, that being Kenzi played by the actress Ksenia Solo. Kenzi is described as being a thief and a survivor. What is a bit disappointing to me is that she is also described as being Bo's sidekick. That to me seems a very shallow description of her character from what little I can glean from the site. I think it would have been better to describe her as perhaps Bo's soulmate or something similar to that. There are far too many series that have a character that just hangs around and is eye-candy. Just from the few images I've seen of her so far, I would expect this character to hurt anyone that called her a sidekick. It also strikes me that she might be, more than anything else, the tie Bo has to her human side, buried away as I expect it to be. She's promising and I hope that they use her well in the series.
So, with this post, I mark less than a month to the series premiere, and my hopes for this series are really quite high. I think that there is a lot of possibilities just in the characters alone in story and interaction between them. I do know, as has been reported, that the series has shot all of the episodes for the first season already. More interesting is a rumour that is floating around that the series might be something that the CW network in the United States might be looking at to carry.
I can only cross my fingers and hope that's going to happen…
To the series creators, cast, and crew, I wish you good ratings, better reviews, and a long series run to you all…
Tera