Earlier this week for the Succubi of the Week, I shared with the permission of the artist Unseen_Unheard a manip work of his in which he transformed someone into a Succubus…
To my delight, he also made a pair of YouTube videos that show the process he used in making this work.
The first part can be found here:
And the second part is here:
And in case the embedding doesn't work the links are:
http://www.youtube.com/watch?v=YpeWOLLwcjA
http://www.youtube.com/watch?v=uDfg2FLyuS0
Here's a screenshot from the series in case it disappears…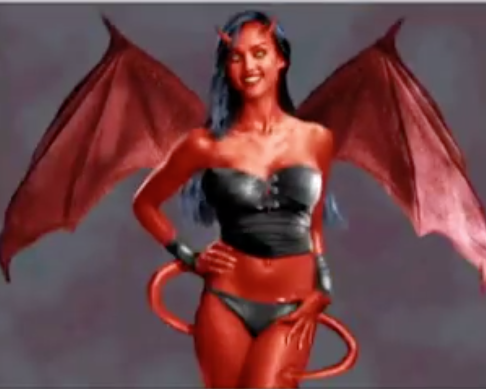 I suggest that you view the videos full screen in order to see the method he used in creating this work. I especially like that it is not a "speed creation" video as this one shows so much detail and more over, it is at a speed that I can understand the steps…
That is so incredibly useful to me in so many ways…
I want to thank UU for the effort he took in recording this and helping me, and I know, others to improve their own works!
*huggles for UU>
Tera