This week's Succubus is going to appear twice… Once today and then once more at the end of this week thanks to the artist making a YouTube of their progress in making this art…
And I really think of this as art, mostly from the how this looks so much like a painting…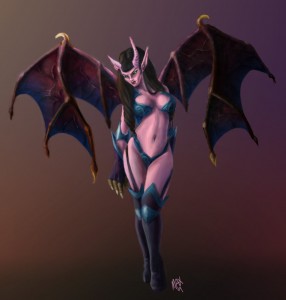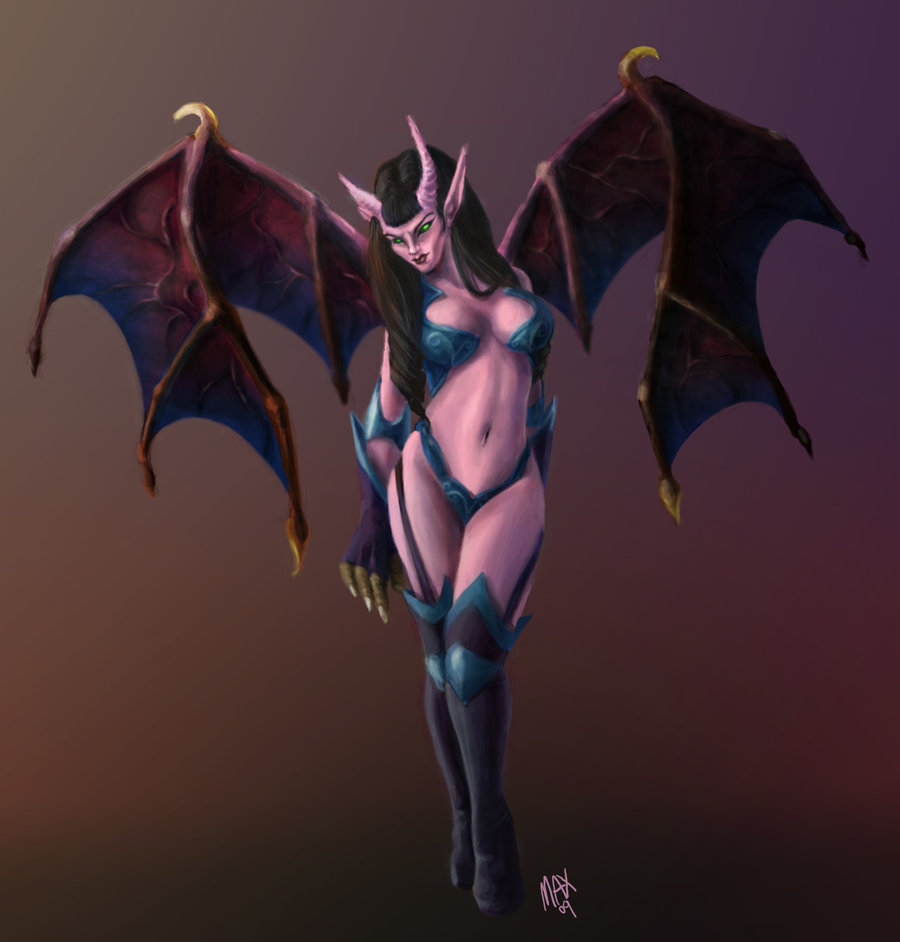 Some of you might know of a game called Heroes of Newerth, and this drawing is of one of the Succubi that appear in it…
This is the creation of an artist by the name of Manidiforice and you can find their Deviantart site here.
And you can find the original page on their site with this art shown here.
I think that her look is exactly right in so many ways… I do wonder a bit about her hand, which is visible as that seems a bit off in proportions to the rest of her form, but that is a little tiny complaint to be honest… Love the wings, really well drawn and detailed, her horns are nicely shaped and detailed as well.
As always with me, I wish she had a tail, I think that would have been icing on the cake, but she doesn't in the game, so that wasn't going to happen regardless I think…
She's quite seductive in pose and expression as a Succubus should be, the outfit she wears is exactly right and really that is one of the things that is sometimes a problem with art of Succubi… But thie one? All of the pieces fit so nicely together and that's really something special…
Later on this week, I will be showing the artist's YouTube video of this work so that you can appreciate the amount of effort they placed into it…
Tera