This week's Succubus is a famous person drawn deliciously…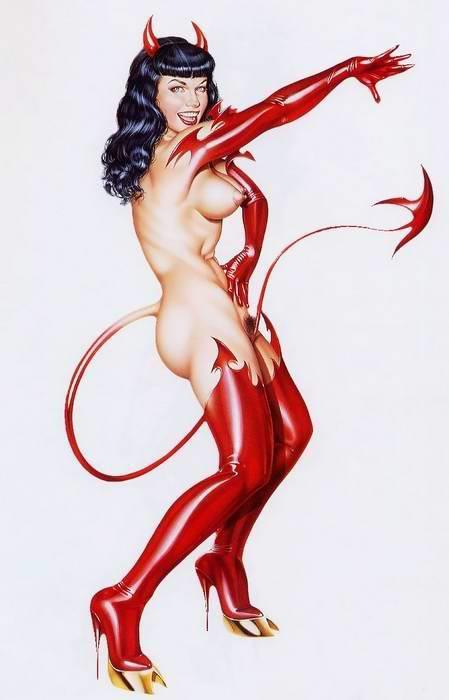 I can't even begin to express how much joy I have had over the years in the art that Armando Huerta had created.
You can find his site, and the literally hundreds of wonderful works of art here.
He generally creates his work in the style of pinup art from the 1950s, and most of the subjects he draws from are famous actresses and models.
While quite a lot of his works are Devil Girls, you can find all sorts of transformations that touch on just about every fantasy you could think of…
This artwork of Betty Page as a Succubus, or Devil Girl is one of my favorites, I have three others that just make me smile whenever I see them. I especially like the way her heels curve and mesh so nicely into her feet giving the illusion of her having hooves, but not actually possessing them…
Of course the latex-like gloves and stockings she is drawn with are just so lovely, her tail is deliciously sexy, and her horns are just right to complete her look…
Hopefully, you will have a look at his site and see all of the wondrous art he creates…
Tera