I discovered another piece of Succubus artwork today. It has been on the web since earlier this year, but I found it searching for a topic totally unrelated to Succubi…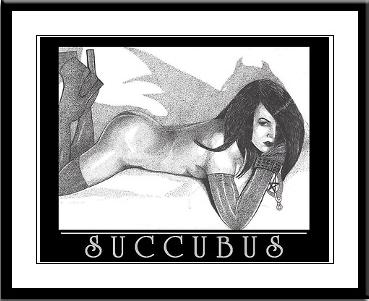 Now while the lovely lady in the foreground doesn't look tooo Succubus-like, her shadow in the background does hint towards her more sexy and naughty personality.
This is the work of an artist named Venus Satanas. It is a work she created in 2006 and now has for sale on her website. The art was created over a week of effort, which really does show here in this image. The art is in a frame which is 19″ x 11″, and is part of what is offered for sale by the artist.
You can find this work for sale at this shop for $45 USD.
I'm hoping to have a copy of this art in our Succubi collection soon!
Tera