I discovered a movie today that, well, really I wish I hadn't found. However it does have a Succubus in a major role so…
This bit of 80s horror silliness was called Dreamaniac and was released in 1986. It's your typical horror slasher movie from the 80s with bad music, odd sets, lousy acting…
Oh and a heck of a lot of screaming and yelling throughout the movie…
A YouTube of a trailer of this movie:
And in case the embedding doesn't work:
https://www.youtube.com/watch?v=1SzFnIVmLaY
The story is that a guy makes a deal with a Succubus, and she is named as such n the movie. Anyway he wants to be irresistible to women, which he becomes, and in return the Succubus gets to go around and kill the girls off one by one in all sorts of bloody ways…
The succubus is named Lily, not too obvious a connection with Succubi is it?
She's not that nice looking to be honest, but that isn't the most disturbing thing about this movie… The acting is awful, the lighting worse, the lines are laughable…
If you rent this sometime, remember to have another movie with it because you'll be pressing the fast forward button a lot.
There is one interesting thing about this movie, that I didn't expect…
Ashlyn Gere, a porn star, stars in it…
That didn't help this movie a lot really.
You can see the IMDb information on this movie here.
And, to be complete, the VHS box cover of this: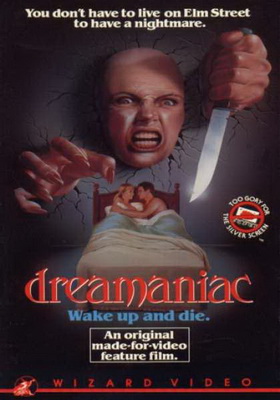 Avoid this at all costs…
Seriously.
Tera