I have posted one other image of a Succubus by the artist Ericka Baque in the Tale…
I came across another of her works last night  which is titled Demoness…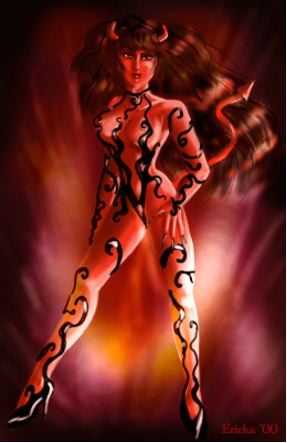 You can find this artwork on sale here.
And the artist Ericka Baque's site is here.
I really love this entire concept a bunch… From the tail and horns to the wonderfully delicious black art over her skin becoming her clothing, it's a truly lovely rendition of a Succubus or Demoness…
Possibly one of the best that I have ever seen…
I hope to have my copy of this art in our home soon….
Tera